[MOVIE] Actors That Are Casted if ANASTASIA (1997) is Remade as Live Action Movie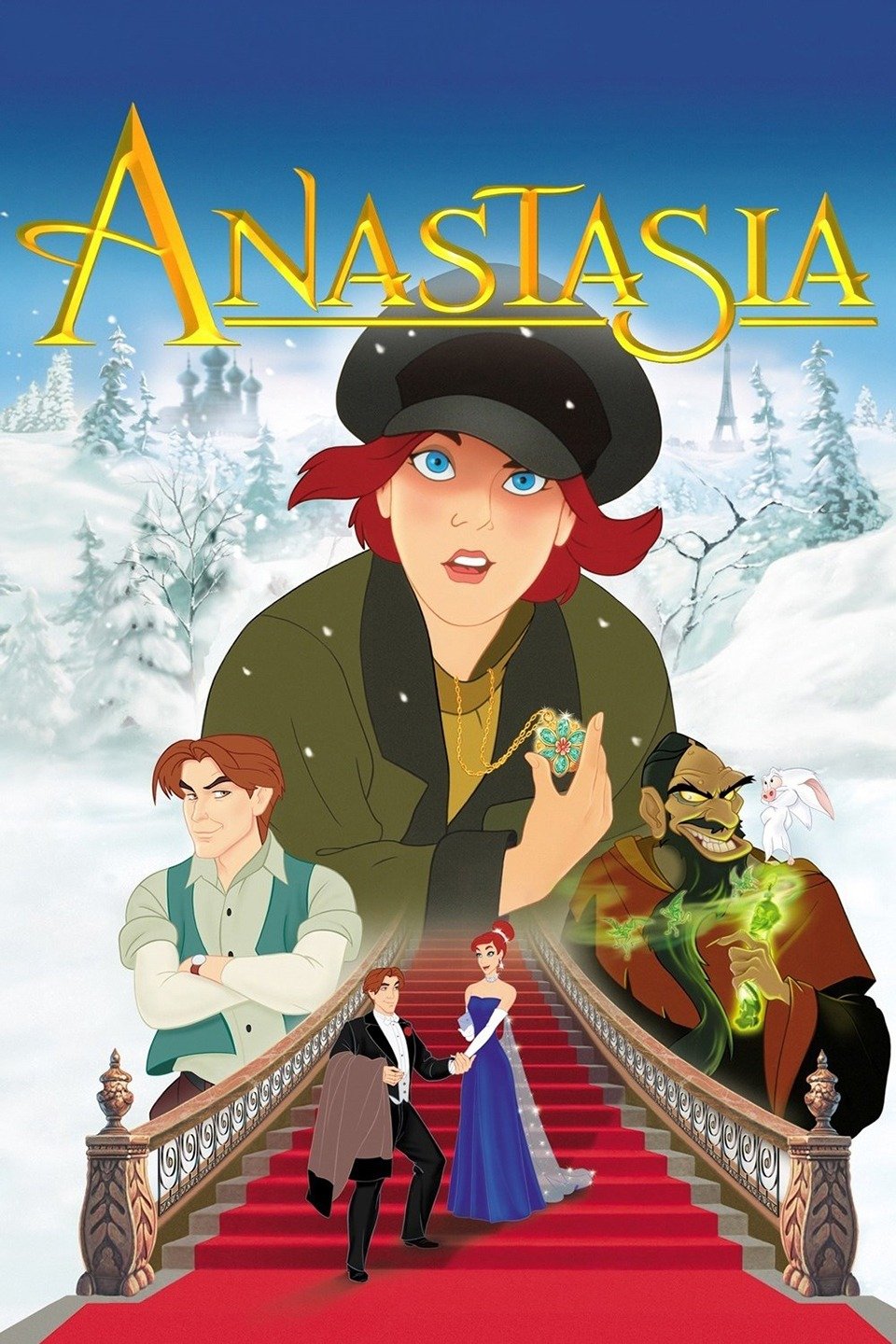 Who doesn't know the classical magical Russian princess story, Anastasia? This beautiful based on true event story was filmed as animation movie by 20th Century Fox production in 1997, and beared many compliments and critics.
Resume of The Movie
Brought out from the real character, Grand Duchess Anastasia Nikolaevna of Russia, the film told the journey of Anya, an orphan girl that lost her childhood memories, to find her family, her past life and her real identity.
It started when Anastasia's grandmother, Dowager Empress Marie Feodorovna, was visiting her son's family, Tsar Nicholas II of House Romanov, the last sovereign in Russia Emperor, from Paris. In the royal ball, she gave her youngest grandchild, Anastasia, a necklace and music box as parting gift as she returned to Paris. But then suddenly the former family's friend, Rasputin, a magical sorcerer disrupted the ball and vowed to destroyed the Romanov family due to his personal vendetta. The family's members were killed except the Dowager Empress and Anastasia. They tried to escape but unfortunately got apart from each other during an accident.
Ten years later, the Dowager Empress was offering a reward, ten million rubles for anyone who can reunite her with her beloved Anastasia in Paris. Two Russian men, who were related to Romanov family as servant (Dimitri) and relation (Vladimir), saw this as golden chance to be rich. Accidentally, they met with Anya who really had identical figure to the lost Anastasia. They convinced her to come along to Paris with them and arranged a scenario for her acted as real Anastasia, without knowing the truth that Anya was Anastasia. But Rasputin came back and tried to kill them off before she could get to Paris. Shortly, Dimitri fell in love with Anastasia, so did her, and soon found out that she was the real missing princess when she finally could make it to her grandmother. The film was closed by Rasputin's failed attempt and disappeared forever, leaving Anastasia and co lived happily ever after.
New Casts
Since the Hollywood never make it to the live action movie (not animated ones), I would like to imagine the casts who will play the characters from ANASTASIA. Here it goes :
1.)

Emma Watson

as

Anastasia/ Anya
Original Anastasia by 20th Century Fox(left) and Photoshopped Anastasia by illustrator Jirka Väätäinen (right)


Red haired talented actress, Emma Watson
Oh yeah, I guess we can't find a better Anastasia than her right? Her acting skill is undoubted and her figure is really matched with Anastasia, red haired, big eyes, slender, and gorgeous!
2.) Brenton Thwaites as

Dimitri
Original Dimitri by 20th Century Fox(left) and Photoshopped Dimitri by illustrator Jirka Väätäinen (right)
Brenton Thwaites
Thwaites got Dimitri look and he's a good match to Emma Watson!
3.) Conleth Hill as

Vladimir
credit: www.1papacaio.com.br (left) and www.filmweb.pl (right)
4.) Julianne Moore as

Dowager Empress Marie
5.) Willem Dafoe as

Rasputin
6.) Melissa McCarthy as

Sophie
Yeahhh so those were my choices for major characters, if the splendid animated film Anastasia is going to be remade as new live action movie!